Thanks for the custom lanyards and badge reels – they arrived safely and look great
K. Muir, Addenbrookes Hospital, Cambridge

I just wanted to thank you so much for the speedy service! The badge reels and lanyards arrived in record time. Thankyou for personal assistance second to none. It was a pleasure to deal with you!
Philippa Day, Day to Day Consulting


I just wanted to drop you a quick note to thank you very much for the lanyards. Our event last week was a success and the lanyards looked great. Thank you so much for your help with these. Will definitely recommend you to others
Caroline Lambert, Baxter & Lindley

I think this is the third or fourth time I've bought reels from you over the years. I'm not a big customer, but I always go straight to Red Strawberry when I need a reel; no wasting time looking elsewhere. Am delighted that you looked after me so promptly tonight; that's great service. I wish you well in your business.
Ken


It was delivered and I've been setting up our new clock in cards using the retractable holders. Thanks for the super fast delivery. VERY impressed!
K. Morgan, Owens Corning.

After a few weeks of use I have to say this is the best lanyard…ever!
M Hodgson, Stalybridge

ust wanted to let u know the retractable key holder has arrived and I used it today what fantastic quality much stronger than the broken Rolston one it's replacing. Kind regards
E. Burdis

I have received the retractable lanyard today and would just like to thank you for your great service. I'm very happy with this item. Wishing you and your team all the best for christmas
Dave Smart

I have received the retractable lanyard today and would just like to thank you for your great service. I'm very happy with Great! These badge reels are just what we were after – Perfect for our business, Excellent delivery and packaging.
Sarah Rodd

The Badge Holders are great and just how your site describes them. I have already recommended you to lots of people and will be buying from you again!!!
Jim Ribley


Your products are very good and we are pleased with them and hope to use you again.
MB Bus Company


Just what my colleague needed. Excellent service!!
Anne Johnstone


With being disabled and using a zimmer frame its hard to open my hand-bag to get the keys out, your retractable lanyard is invaluable, when people are around to have keys on neck and with the extra attachments I was able to attach my name and medical information too and keep it under my shirt so if i have a fit the emergency services will know my medical condition. Also I don't have to bend – I can stand pull cord to reach key holder to let myself in.. its great for school kids too – my nephew is always losing house keys when at school, now he has it round his neck and does not lose them.. a great invention meets many needs with extra attachments are great to use to.. thankyou again for the heavy duty retractable lanyard
Mrs Baker


I was despairing at needing a keyholder before friday, and yay I got em in time, Thanks Red Strawberry!
Teri Ainscough


Many thanks indeed – received the card holder yesterday and does just the trick. I definitely recommend you to my fellow colleagues as there's lots of people in my building with similar 'thicker than normal' ID cards! All the best and thanks again. Excellent Customer service – much appreciated
D Hindly


Loved the pink double ID badge holders – exactly what it says on the tin! All my colleagues loved them!
Donna Purvis


We were looking a certain specification of key reel and Red Strawberry Solutions proved that nothing was too much trouble in providing the right product for us. Fast & friendly service and a product knowledge that we've found nowhere else – these people trully are experts in their field!.
Jason Reeves


Excellent service. I have recommended this product (heavy duty retractable lanyard) and seller to friends
Julie Jones


Thankyou for delivering the lanyard so quickly and in time for my brothers Birthday!!! The helpful and quick replies to my emails really helped!
A. Wong


Excellent product, you have made some office staff very pleased, thank you – we will be back for more of your badge reels.
Richard Rouse


Great products, exactly what we needed for our padi idc guide company
James Brabyn


Fantastic service very quick response/dispatch wouldn't hesitate to use again
Clare Hayman


The retractable key lanyard is very useful to use within my work for all the care workers who have items to carry. Thank you
Sue West


The retractable key chain ordered was of a very high quality. It is used 30-35times everyday They have been used for at the moment 15 lightweight keys. I feel it is all monies worth!
Ratesh, Marriot Hotels


I would like to thank you for all your help in delivering the new lanyards in such a short space of time. We received them on Friday and they are exactly how our marketing department wanted them, thank you once again in helping us to achieve our deadline.
Wayne-Reape

The printed cards have arrived and this is just an email to thank you for your time and assistance is gaining the identity cards.
Scott, Yorkshire Training Partnership
Looking to buy in bulk for your company?
We'll help you find the right items for less. Contact our experts today.
Contact Us for a Free, No-Obligation Quote
We can provide a free, no-obligation quote based on your needs.
Call or email us to discuss your requirements, whether it's a wholesale or individual order.
Largest range of Retractable Keychains and Badge Reels in the UK
Shipping individually and in bulk
Over 15,000 happy customers
Many products you just won't find elsewhere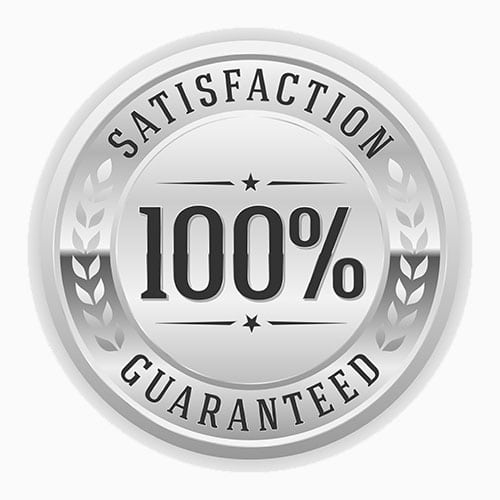 Huge range of ID Card Accessories and Plastic Cards
No maximum or minimum order on most items
100% satisfaction guarantee
Over 14 years of experience
The Red Strawberry Difference
After opening for business in 2005, the Red Strawberry team began selling a range of retractable badge reels, key reels and ID card accessories across the UK. We've provided a reliable, helpful and friendly service to our customers since the day we opened our doors, going above and beyond to meet all of your workplace security needs.
Red Strawberry has grown quickly due to the hard work of our dedicated team. We've developed our product range to include specialist ID equipment and customisation options available for branded items. We can also offer bespoke products if you're ordering in bulk — simply let us know what you need and we'll do our best to provide it.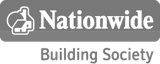 Not Sure Which Products You Need?
If you need advice on our products, want to get a quote on your order or you'd just like to chat,
feel free to call our friendly team on 0800 689 3521.